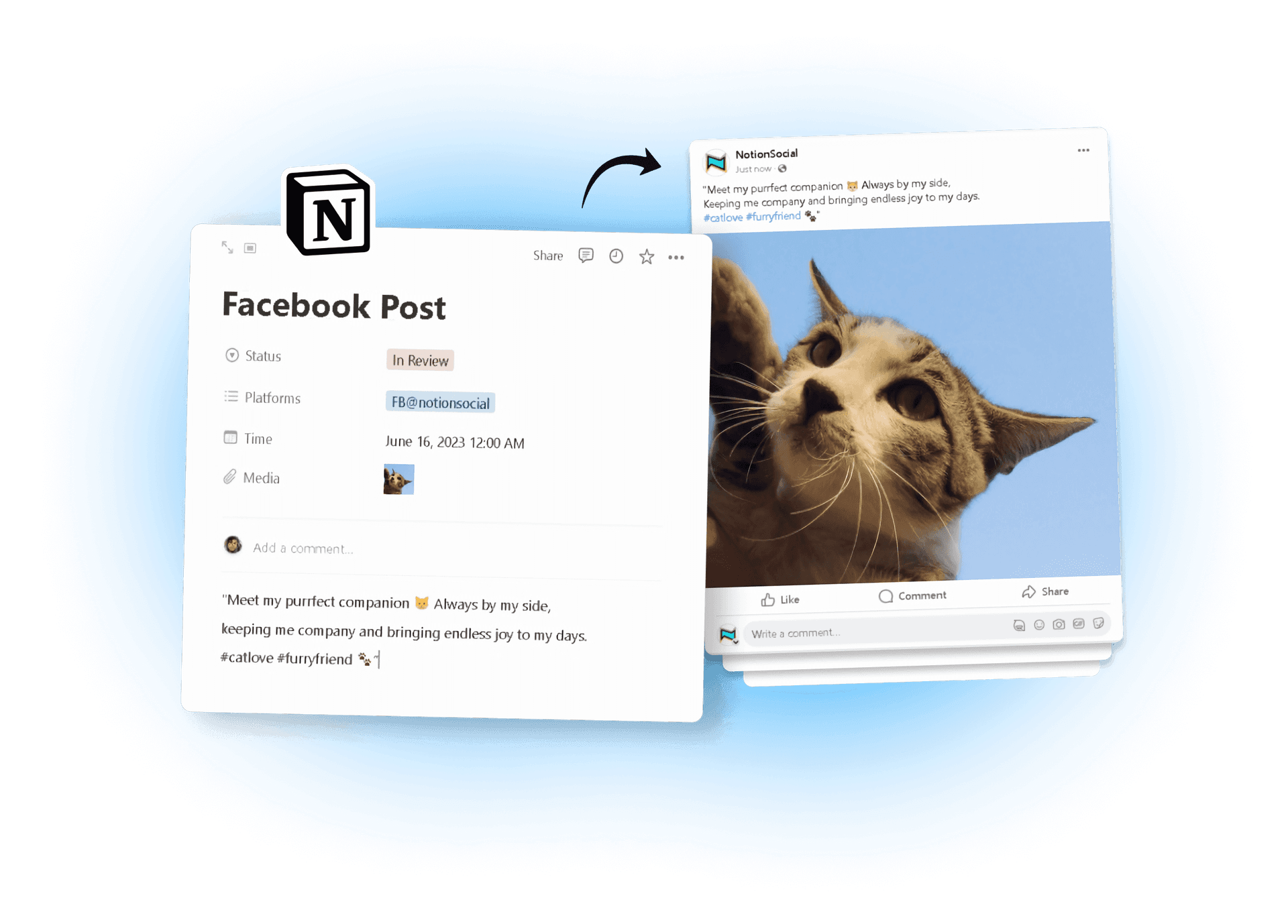 Preview
While Editing
Monitor Post
Metrics
2X Your
Productivity
The Ultimate Social
Integration for Notion
Try for free, No Credit Card required
Save
5 minutes
on every post
Don't waste time switching tabs and

copy-pasting

from Notion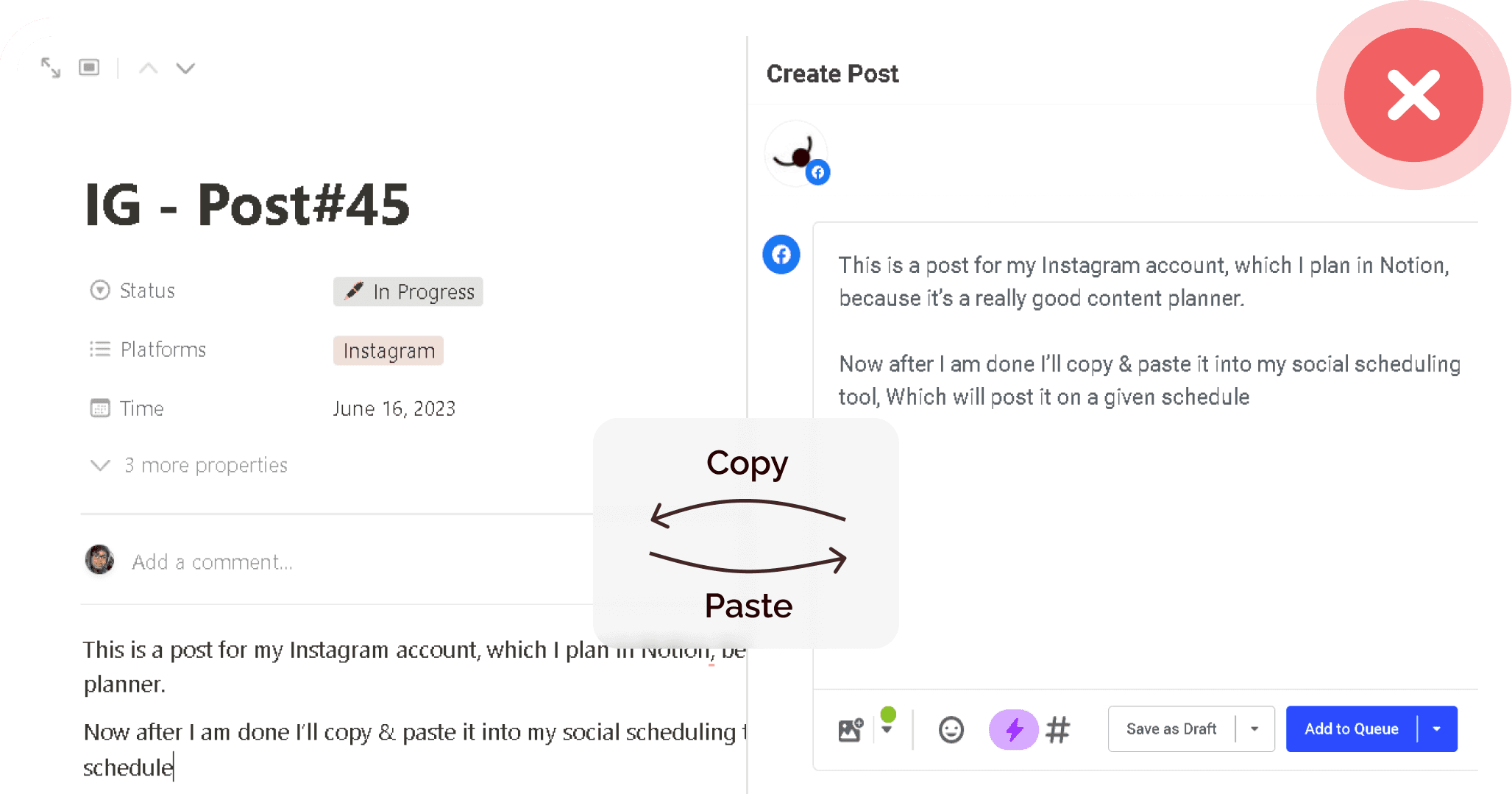 More than
900
users are
already scheduling posts
Read Reviews
2 simple steps in 5 minutes
Getting started is super easy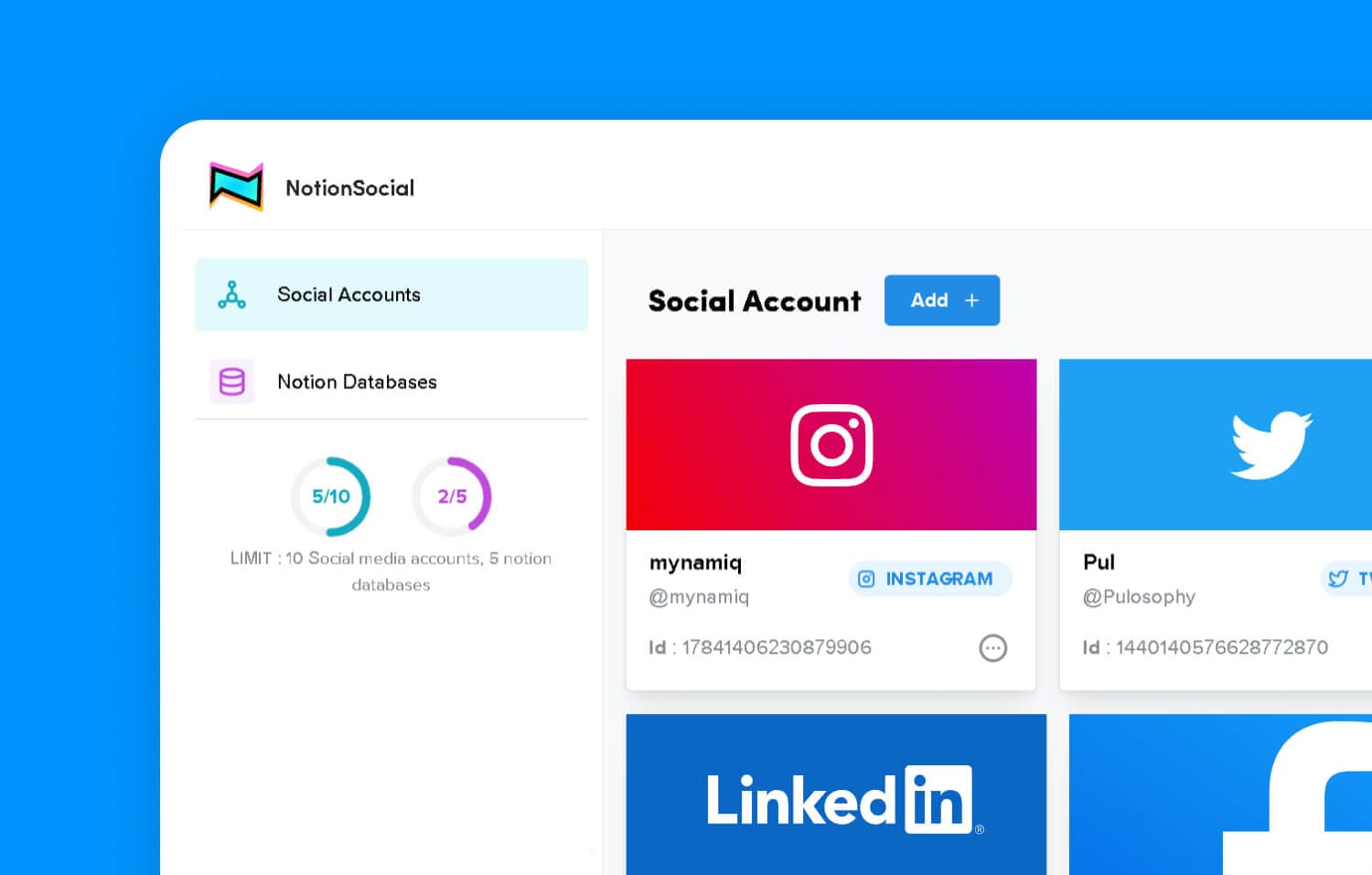 Add social media
account
Notionsocial lets you to post on multiple social accounts at the same time. Platforms supported are: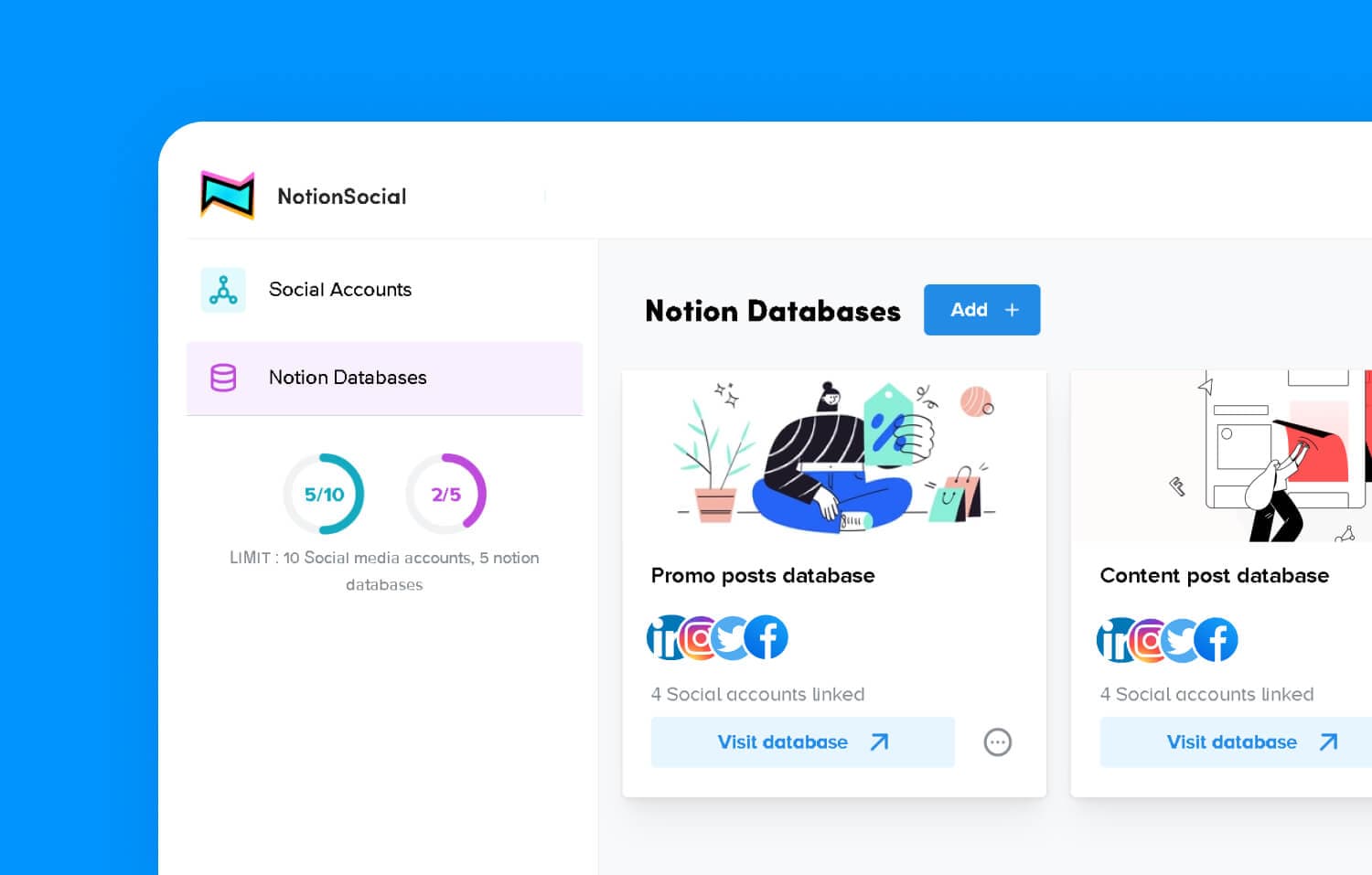 Connect your Notion
database
You'll need to connect a database where you are going manage all your posts.
Plug & Play with any notion database.

You can use your own template
Notionsocial allows you to create a post by using the properties in a notion page,
Learn more about them here.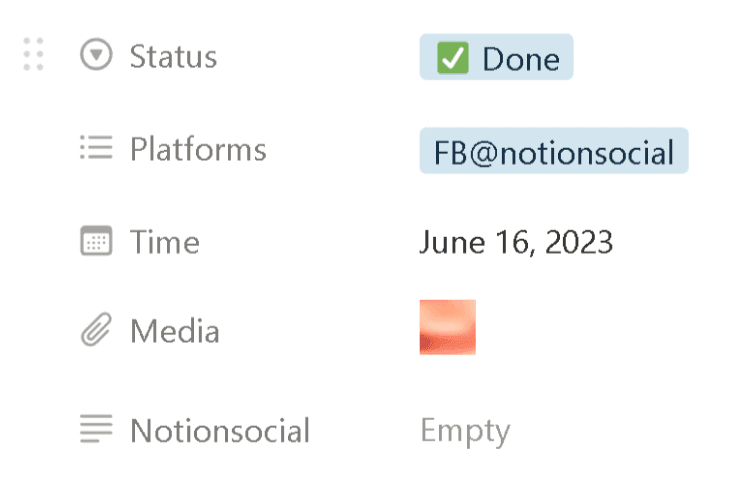 Write, Preview, Schedule
Creating a new post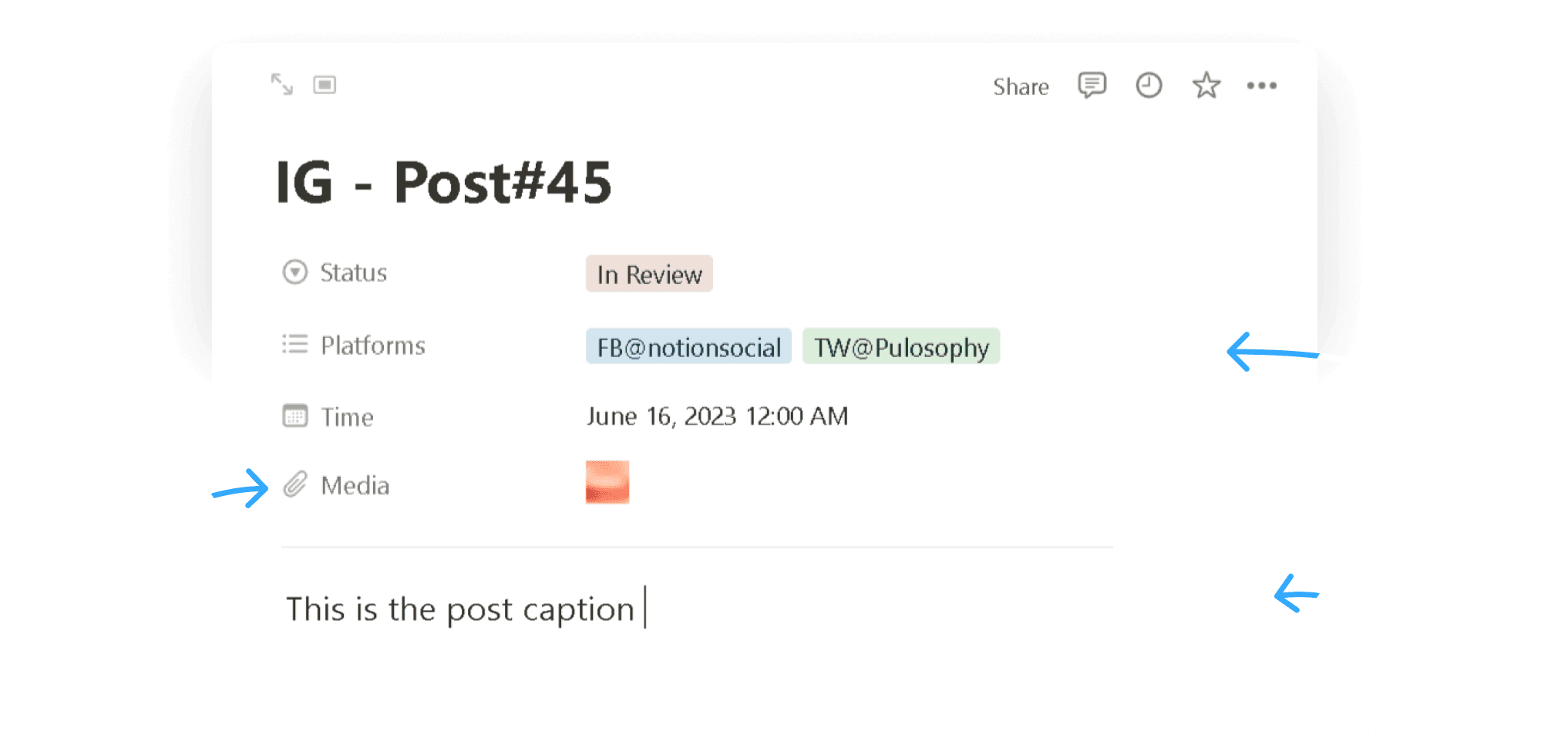 It's easy :-
1.
Write ✍️ the post
caption
.
2.
Select the
instagram
account in
"Platforms"
property .
3.
Finally, set the
"status"
property to
"✅Done"
.
Read complete guide here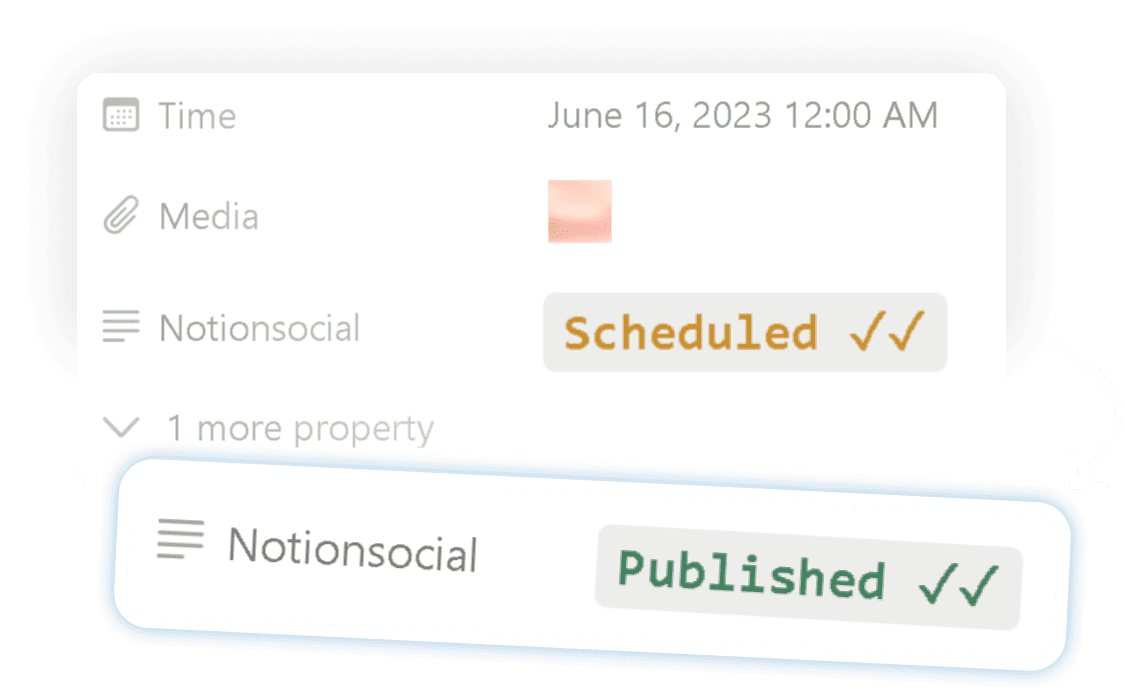 Relax and witness the magic!
Notionsocial will automatically scan your post within 5 minutes, and you can see the post status in the "Notionsocial" property.
Reviews
Hear from Our Amazing Users